Curaden offers aesthetic dentistry helping people achieve an attractive smile, by changing alignment, shape or shade of the teeth. It plays a very important role in enhancing a person's self confidence to go one step closer to success which he or she was holding back due to bad smiles.
We offer wide range of dental treatments to correct the alignment of front teeth either by simple orthodontic techniques or minimally invasive procedure where there is no or minimal cutting down the original teeth.

Smile Designing
You will wondering if you could get a better smile but are scared to think of getting it done. Well you have an option of seeing visually what can be done without actually getting it done.
Whitening
Most simple cosmetic procedure and most non invasive procedure to get a sparkling bright smile.  Two types are available In-office bleach and home Bleach.
In-office or Chair side whitening bleaching gel is used to in a controlled environment protecting the other structures around teeth. You can get bright and beautiful smile in less than an hour. Cleaning is mandatory before any whitening procedure.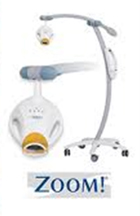 Home Bleach
Custom made bleaching tray are made and dispensed along with bleaching gel syringes. You yourself can safely at your convenience use it at home by wearing the tray with gel few hours a day for few days only.
Composite Veneers
Teeth can be corrected in terms of shape and shade with the help of tooth color highly aesthetic superior quality composite resins. These are just glued on to the tooth surfaces covering the defective areas to change shape, shade and size of the teeth. These are right choice for instant make over's too.


Ceramic Veneers
Ceramic veneers are used for the cosmetic correction just like composite veneers but are stronger, stable in shade and long lasting without need for any maintenance by the dentist in terms of polishing regularly as compared to composite veneers. They can complete or partial coverage veneers.
Smile Make Over
We at Curaden have a multidisciplinary approach to achieve that , get a smile you are looking for. After a comprehensive examination and meticulous planning the smile make over treatments are executed by internationally trained and experienced aesthetics dentist. We believe in minimally invasive dentistry and preserve what we have.

A team of internationally trained and experienced; highly qualified dental specialists providing world class experience.