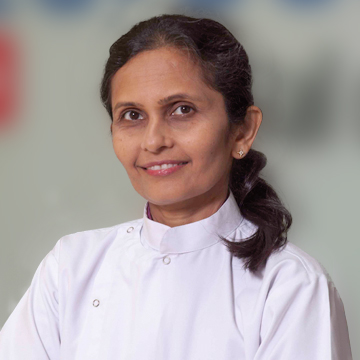 Dr. Kavitha Chandramouli is a very highly experienced orthodontist with over 18 years of experience in the speciality. She is currently a visiting consultant orthodontist in the UK. She has held teaching posts in Liverpool Dental School, and also been in private practice. She has started practicing in India since 2007, providing orthodontic care at the highest level.
She completed her Masters degree in Orthodontics(MDS) from GDC, Bangalore. She served as an assistant professor in a dental school in India for 2 years, after which she moved to London for professional advancement. She obtained her Fellowship from the Royal College of Surgeons of England, and is fully registered with General Dental Council, UK. She presents on orthodontic advances at international and national meetings and conferences. She is an active member of the British Orthodontic Society, the Indian Orthodontic Society and the Indian Dental Association.
Dr. Kavitha Chandramouli absolutely believes in providing each of her patients with a singularly spectacular smile.