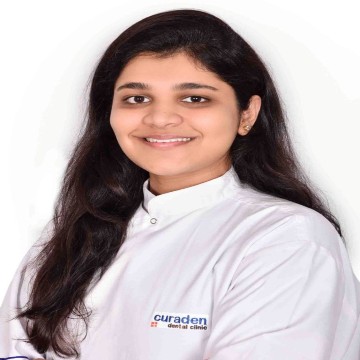 Dr. Shivani Daga, is a certified pediatric dentist who brings her experience, advanced training and compassion to provide comprehensive dental care to children.
Having completed her Bachelor's and Master's degree from Mangalore, from two of the most prestigious universities of India, she is a member of Indian Society of Pedodontics and Preventive Dentistry.
She provides ongoing assessment of the changes in your child's oral health. She firmly believes that preventive therapy and good oral hygiene measures are important along with the curative measures for a long-term successful outcome. Her dental care is based on psychological understanding, behavior modification techniques, evidence-based dentistry and extensive clinical research.
She strongly believes in the importance of laying a strong foundation in childhood to ensure a lifetime of good oral health through positive, fun, and pleasant experiences. She considers herself blessed to have the opportunity to bring healthy and beautiful smiles to kids every day.